Joshua Aviv Sparks New Ventures in Clean Technology
This article will link to the article in the link below. This page is not visible on the site.
Link
https://www.syracuse.edu/stories/joshua-aviv-clean-technology/
Summary
Libraries Advisory Board member and Cleantech-focused innovator Joshua Aviv '15, G'17 builds upon the resources at Syracuse University that helped him realize his entrepreneurial dreams.
Image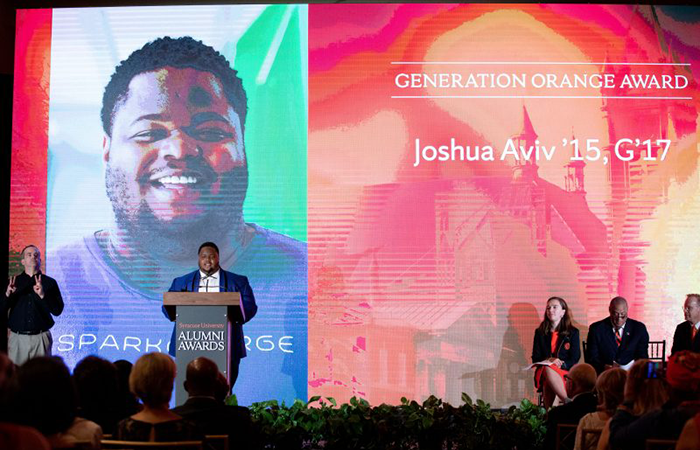 Image Alt Text: Joshua Aviv speaking