TWA Hotel at JFK Airport Reenergizes an Iconic Landmark
This article will link to the article in the link below. This page is not visible on the site.
Link
https://www.syracuse.edu/stories/twa-hotel-at-jfk/
Summary
Architecture Advisory Board Chair, Lea Ciavarra G'95, and business partner, Anne Marie Lubrano of Lubrano Ciavarra Architects, are featured in JFK Airport project.
Image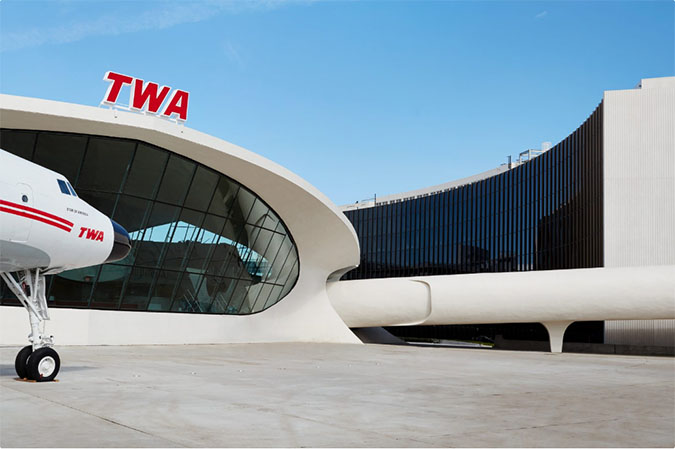 Image Alt Text: TWA at JFK photo