Newhouse Foundation Announces Intention to Pledge $75 Million to Syracuse University's S.I. Newhouse School of Public Communications
This article will link to the article in the link below. This page is not visible on the site.
Link
https://news.syr.edu/blog/2020/01/13/newhouse-foundation-announces-intention-to-pledge-75-million-to-syracuse-universitys-s-i-newhouse-school-of-public-communications/
Summary
Donald Newhouse '51, Syracuse University Honorary Trustee, announces one of the largest gifts ever to a communications school.
Image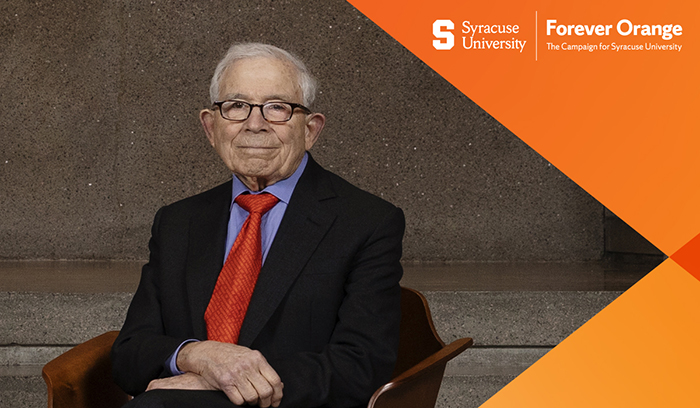 Image Alt Text: Donald Newhouse photo