Chancellor Syverud Urges Seizing the Moment to Become 'A World-Class Model' in Annual Winter Message to the Community
This article will link to the article in the link below. This page is not visible on the site.
Link
https://news.syr.edu/blog/2020/01/13/chancellor-syverud-speaks-of-how-syracuse-university-can-become-a-world-class-model-in-annual-winter-message-to-the-community/
Summary
We are determined to be better than we have been in the past and better than our peers. We are ambitious. We are clear-eyed about the amount of work before us. So let's start doing it.
Image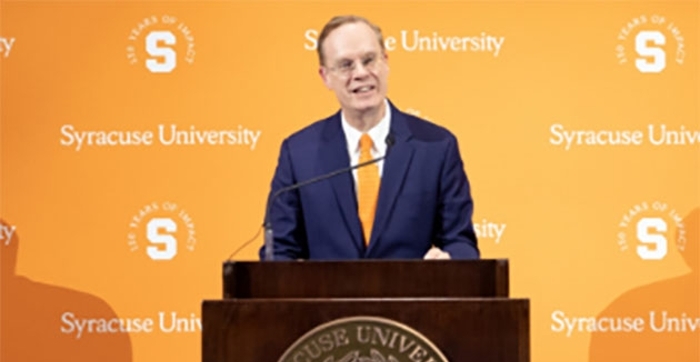 Image Alt Text: Chancellor Syverud