Three New Members Elected to Syracuse University's Board of Trustees
This article will link to the article in the link below. This page is not visible on the site.
Link
https://news.syr.edu/blog/2020/05/12/three-new-members-elected-to-syracuse-universitys-board-of-trustees/
Summary
Syracuse University Board of Trustees elect three new members who have served on University advisory boards and councils.
Image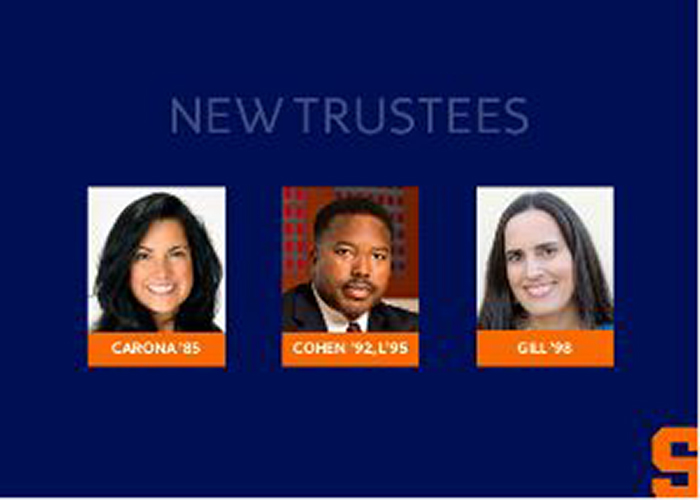 Image Alt Text: New Trustees