Martin Bandier '62 to Establish Marquee Scholarship Program for Students Pursuing Careers in the Music Industry
This article will link to the article in the link below. This page is not visible on the site.
Link
https://news.syr.edu/blog/2020/11/19/martin-bandier-62-to-establish-marquee-scholarship-program-for-students-pursuing-careers-in-the-music-industry/
Summary
Life Trustee Martin Bandier '62 generously supports underrepresented students with five first year scholarships and another scholarship being one of the largest single scholarship grants offered by the University.
Image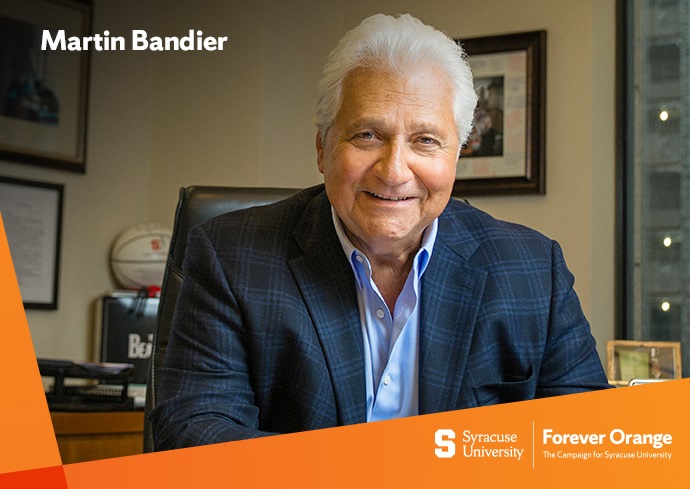 Image Alt Text: Martin Bandier sitting in an office