A Gift to Inspire Innovation by Bringing Opportunity to Diverse Talent
This article will link to the article in the link below. This page is not visible on the site.
Link
https://news.syr.edu/blog/2021/06/14/a-gift-to-inspire-innovation-by-bringing-opportunity-to-diverse-talent/
Summary
Life Trustee Nicholas Donofrio G'71, H'11 continues contribution to the Donofrio Scholars program, a program he started in 2012 to support College of Engineering and Computer Science students from diverse backgrounds transition to the University.
Image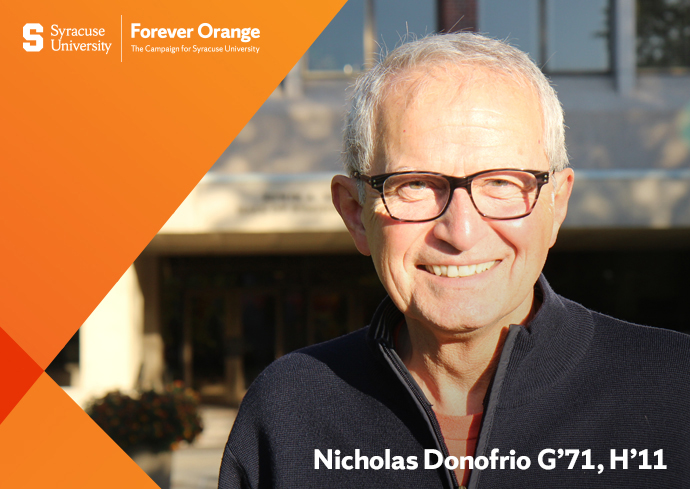 Image Alt Text: Smiling Nicholas Donofrio in front of University building