Daniel '68, H'20 and Gayle D'Aniello Donate $10M to Invigorate Syracuse Abroad Florence Program, Expand Access for Students
This article will link to the article in the link below. This page is not visible on the site.
Link
https://news.syr.edu/blog/2022/05/16/daniel-68-h20-and-gayle-daniello-donate-10-million-to-invigorate-syracuse-abroad-florence-program-expand-access-for-students/
Summary
Daniel D'Aniello '68, H'20 member of Syracuse University Board of Trustees and Whitman Advisory Council and co-chair of the Institute of Veterans and Military Families Advisory Board and wife, Gayle, generously invest in Syracuse University's Florence program to improve facilities and opportunities for students and attract exceptional faculty.
Image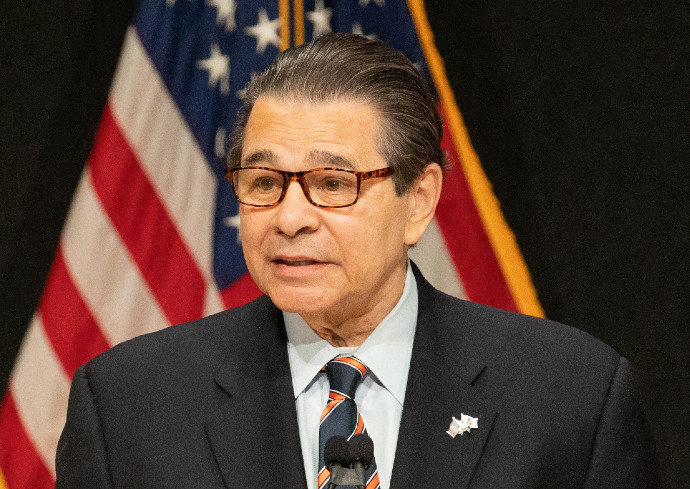 Image Alt Text: Daniel D'Aniello standing in front of American flag