Donation From Student's Family Provides Electric Bikes to Department of Public Safety, Helps Boost Safety and Security on Campus
This article will link to the article in the link below. This page is not visible on the site.
Link
https://news.syr.edu/blog/2022/11/16/donation-from-students-family-provides-electric-bikes-to-department-of-public-safety-helps-boost-safety-and-security-on-campus/
Summary
College of Law Board of Advisors member Sandra Gelb L'92 and her husband Jay Gelb generously invest in the University's Department of Public Safety bicycle fleet to better protect students and the campus community.
Image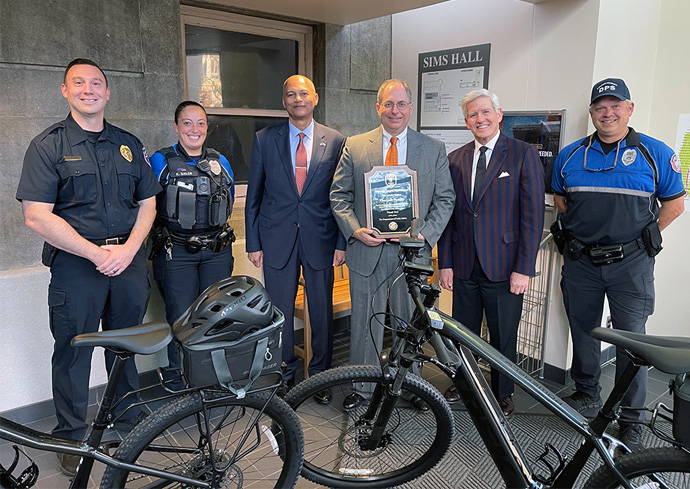 Image Alt Text: Jay Gelb, DPS Quartermaster, Officers and Chief and Chief Student Experience Officer stand in a building behind two electric bikes.