SparkCharge CEO Josh Aviv '15, G'17 Introduces President Biden L'68 Before CHIPS, Science Act Signing
This article will link to the article in the link below. This page is not visible on the site.
Link
https://news.syr.edu/blog/2022/08/12/sparkcharge-ceo-josh-aviv-15-g17-introduces-president-biden-l68-before-chips-science-act-signing/
Summary
Josh Aviv '15, G'17 Libraries Advisory Board member and founder and CEO of SparkCharge visits the White House for historic homecoming.
Image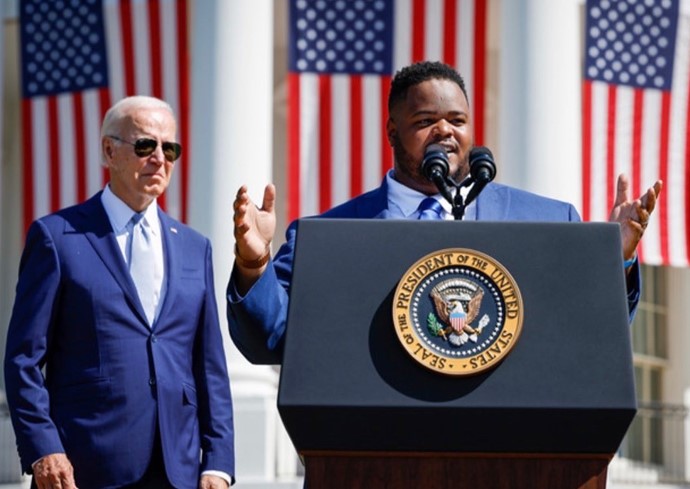 Image Alt Text: JOSH AVIV INTRODUCES PRESIDENT BIDEN