Syracuse University Announces Transformative $30 Million Gift to Secure the Future and Long-Term Success of the Institute for Veterans and Military Families
This article will link to the article in the link below. This page is not visible on the site.
Link
https://news.syr.edu/blog/2021/11/04/syracuse-university-announces-transformative-30-million-gift-to-secure-the-future-and-long-term-success-of-the-institute-for-veterans-and-military-families/
Summary
Life Trustee Daniel D'Aniello '68, H'20 U.S. Navy veteran, Whitman Advisory Council member, Institute for Veterans and Military Families Advisory Council co-chair and his wife Gayle announce gift to benefit America's veterans and their families.
Image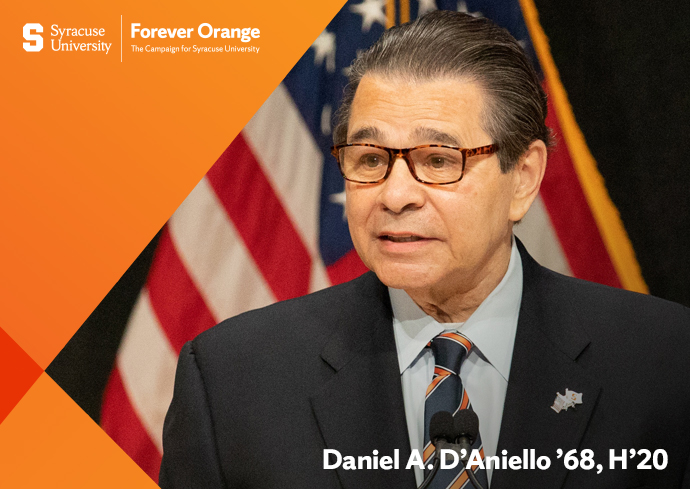 Image Alt Text: Headshot of Daniel DAniello