A Woman of Many Firsts: Focusing on Philanthropy
This article will link to the article in the link below. This page is not visible on the site.
Link
https://news.syr.edu/blog/2020/09/30/a-woman-of-many-firsts-focusing-on-philanthropy/
Summary
Trustee and Newhouse Advisory Board member, Joyce Hergenhan '63, pledges gift of $2 million to support the new Athletics Framework.
Image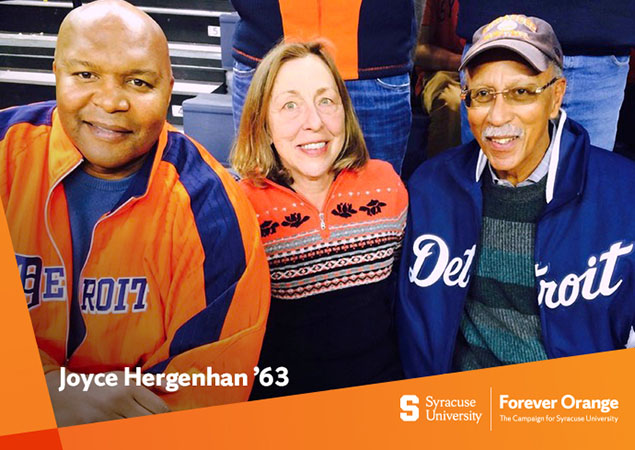 Image Alt Text: Derrick Coleman, Joyce Hergenhan and Dave Bing at SU men's basketball game