Inspired by Student-Athletes to Put Even More 'Skin in the Game'
This article will link to the article in the link below. This page is not visible on the site.
Link
https://news.syr.edu/blog/2020/09/16/inspired-by-student-athletes-to-put-even-more-skin-in-the-game/
Summary
Falk College Sport Management Advisory Council member and University athletic director, John Wildhack '80, and wife, Amy Wildhack, pledge $1 million to help attract the best and brightest student-athletes.
Image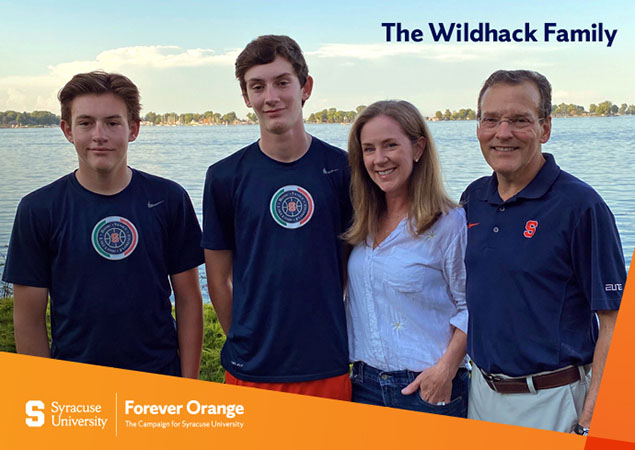 Image Alt Text: Wildhack family of four