Orange Voices of the Summer Olympics
This article will link to the article in the link below. This page is not visible on the site.
Link
https://www.syracuse.edu/stories/orange-broadcasting-voices-summer-olympics/
Summary
Mike Tirico '88 Trustee, Newhouse Advisory Board member and Falk Sport Management Advisory Council member debuts as the Tokyo Summer Olympics' primetime host.
Image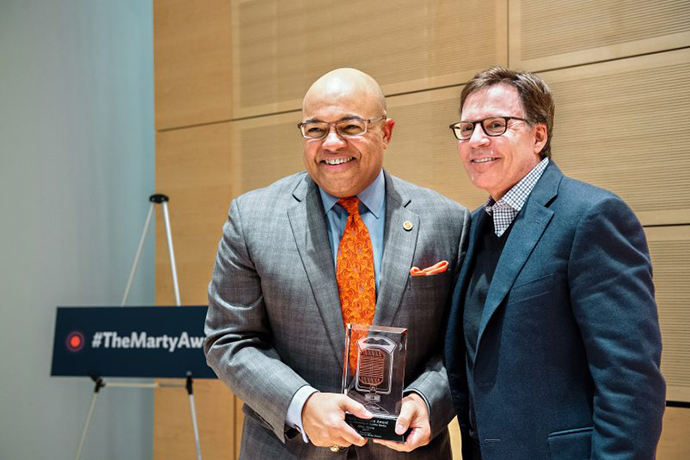 Image Alt Text: Mike Tirico and Bob Costas at award ceremony