Sharing the Importance of Education
This article will link to the article in the link below. This page is not visible on the site.
Link
https://news.syr.edu/blog/2021/07/27/sharing-the-importance-of-education/
Summary
Vishal Shukla '89 LA Regional Council member honors his parents and their emphasis on education by establishing scholarships in their names to benefit College of Engineering and Computer Science students.
Image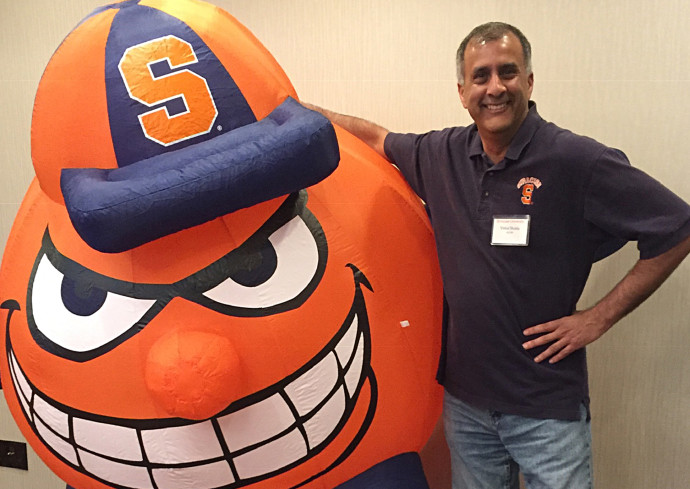 Image Alt Text: Vishal Shukla standing next to an inflatable Otto